Stair Nosings, Transition Strips, Reducers & Vents
We work closely with flooring stores across the Lower Mainland to provide custom stair nosings, transition strips, reducers and vents out of the materials you provide. Materials can be shipped and picked up directly to & from our shop in South Delta.
Vinyl
Engineered Hardwood
Laminate
Transitions/ Reducers
Vents
Stair noisings
Stair Nosing Sample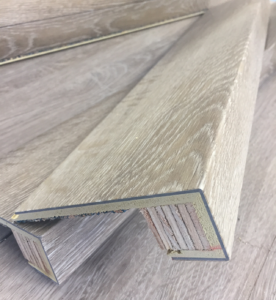 Contact us for current pricing and shipping information.